UV Printing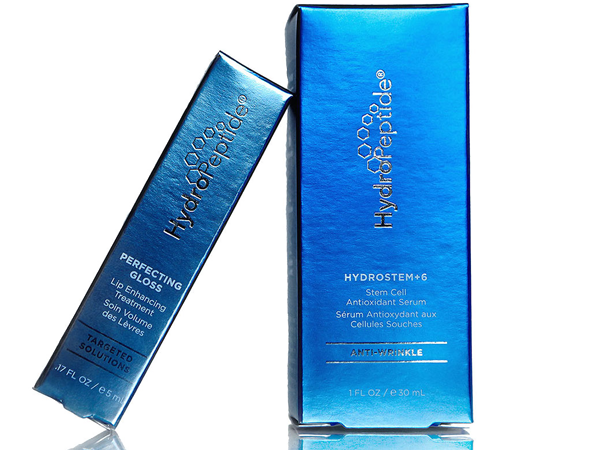 While conventional offset inks dry or cure through their binding agents oxidizing and being absorbed into the printing stock, in UV Printing, specially formulated inks are exposed to ultra-violet (UV) lights, which causes them to harden instantly on top of the substrate. UV coating produces high levels of gloss or dull coating, vivid color and vibrant detail with superior rub resistance and no post-cure dryback even on soft, uncoated sheets making UV the technique of choice for applications like luxury cosmetics and chic wine labels. In-line UV Printing is notable for the superior results it can achieve on difficult substrates, from uncoated paper and board to foil and especially plastic, including synthetic papers, static cling vinyl and lenticular. The ability to "lay down" layers of opaque white or metallic, and then print over it in a single pass, merely hints at the versatility of the UV process.
Finally, unlike conventional offset inks, energy-curable UV inks are solvent-free and dry via exposure to high-energy electrical power, a process that generates no byproducts and is free of emissions. UV Varnish is Eco-friendly unlike conventional BOPP or PVC Lamination and have longer shelf life and Higher Gloss properties.
Types of Substrates on which UV Printing can be done
High Vibrant Colour prints Using UV inks on Substrates like Paper and Boards
Printing on Non-absorbent substrates like Metalised Pet Boards that are commonly used in packaging and cartons
Printing on Polyester, PP, PET, BOPP, PVC and other non absorbent Sheets
Types of special effects in UV Printing
Spot High Gloss or Matte Varnish - Only selected areas can be given a high glossy or Matte effect on a image or text

Drip-Off / Hybrid Effect- This represents an efficient and eye-catching method to achieve matt/gloss effects or matt/structure effects in a single process with just one coating unit

Soft-touch Effect - This effect imparts a leather-like, almost "velvety" feel with a rich matte appearance to specific areas on an image or text

Sand Effect - Gives a rough sand like appearance to select areas to give a 3D effect

Low Migration Effect - Only selected areas can be given a dull Matt effect on a image or text

3-D Spot UV - This effect can he used to highlight areas to show a 3-D effect and embossed glossy tactile sense.